Jiang Yuan, deputy director of the Department of Industrial Statistics of the National Bureau of Statistics, visited the company
---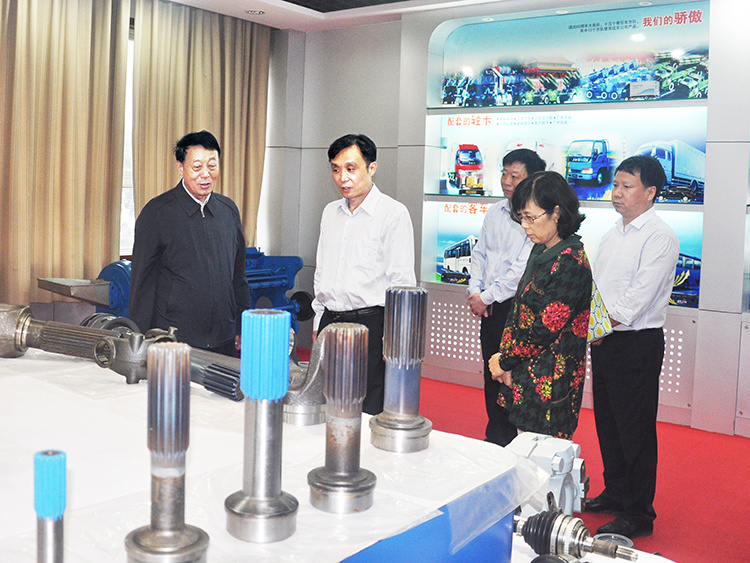 On the afternoon of September 18, Jiang Yuan, deputy director of the Department of Industrial Statistics of the National Bureau of Statistics, and his party came to the Far East Company to investigate the development of the company on the spot. Liu Shengli, deputy mayor of Xuchang City, and Li Yaqiang, deputy head of Jian'an District, accompanied him. Chairman Liu Yansheng and Vice Chairman Zhao Baojiang received warm reception.
Jiang Yuan and his party visited the company's product showroom and intelligent production workshop to learn more about the company's development and operation. Chairman Liu Yansheng answered the concerns about the smart manufacturing of the Far East company and the trade with the United States.
Jiangyuan affirmed and praised the typical demonstration role of Far East Company in intelligent manufacturing, transformation and upgrading, and sent a message to Far East Company to continue to promote the high-quality development of enterprises with the promotion of technological innovation and upgrade, and to realize the company that builds the world's top drive shaft supplier. Vision.
PRODUCT SELECTOR
Are you looking for products?
Copyright © YODON All Rights Reserved.
Copyright © YODON All Rights Reserved.