YODON HR
Preferred selection
The company needs a large number of outstanding talents who can work hard, work hard, and work seriously.
Use only
The company establishes a talent pool and arranges jobs according to the characteristics of talents.。
Company Profile
---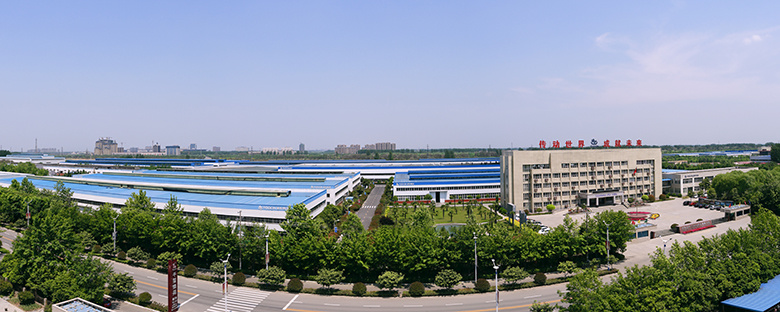 First, the development process
Xuchang Yuandong Transmission Shaft Co., Ltd. was founded in 1953. In 1969, it was recognized as the first professional manufacturer of transmission shafts by the Ministry of Machinery. In 2003, it was restructured into a limited liability company. In 2007, it was changed into a company limited by shares. On May 18, 2010, it was officially listed on the Shenzhen Stock Exchange.
Second, the status of the industry
Far East Transmission is a well-known enterprise in the research, development, production and sales of non-equal speed transmission shafts. It is a national high-tech enterprise and has been awarded "China Machinery Top 500 – Top 50 Auto Parts", "Top 100 Auto Parts Parts Enterprises", and " China's small and medium-sized listed companies are worth 50 honors. In 2018, he won the "Made in China" award in the "Structure of the Powerful Country - China's Excellent Auto Parts Enterprise".
Third, production capacity, variety, market share
Far East Transmission has 1200 sets of professional production and testing equipment, 162 "U-shaped CNC one-stream production line", with an annual production capacity of 6 million sets of non-equal speed drive shafts. The products cover more than 8,000 varieties of light, medium, heavy and engineering machinery, and are widely used in all automotive and construction machinery except cars. Road vehicles: from micro-buses, light trucks to luxury buses, missile launch vehicles, missile service vehicles, breakout vehicles and 300-ton heavy trucks. Off-highway vehicles: from desert transport vehicles, exploration vehicles, loaders, 100-ton dump trucks, excavators to seismic vehicles, fire engines, 20T-800T cranes, the wide range of applications, the variety, is an industry model. The market share of light trucks is 46%, the market share of heavy truck series products is 45%, and the market share of engineering machinery series products is over 60%. It has a leading position in the industry competition.
Fourth, technology, quality
As a high-tech enterprise, Far East Transmission is also one of the main developers of industry standards. The company's technology center is the Nationally Recognized Enterprise Technology Center and the Henan Automobile Drive Shaft Engineering Technology Research Center. It has 252 patented technologies, 21 of which are invention patents. The "Henan Province Auto Parts Intelligent Heat Treatment Technology Academician Workstation" and the "Henan Province Auto Transmission Shaft Digital Manufacturing Technology R&D Team" jointly established by Academician Pan Jiansheng of Shanghai Jiaotong University have successively developed and put into operation the largest domestic special heavy-duty truck drive shaft 12.5. The C and 720 series have filled the domestic gap and broke the foreign monopoly, satisfying the special needs of China's economic construction and national defense construction.
Five, customers, the market
Far East Transmission has set up 46 marketing service areas and outlets throughout the country, supporting nearly 100 mainframe manufacturers and becoming the preferred supplier for many of them. It owns BAIC Group, North Benz, Shaanxi Heavy Duty Truck, Dongfeng Liuqi, SAIC. GM Wuling, Jianghuai Automobile, Dayun Automobile, Anhui Hualing, Jiangxi Jiangling, Changan Automobile, Great Wall Motor, Zhengzhou Nissan, Yutong Group, Xuzhou Heavy, Guangxi Liugong, Xiagong, Shandong Lingong, Sany Group, Zhonglian A large number of well-known customers such as Chongke, Sanjiang Aerospace and Taian Aerospace. It has been rated as one of the top 100 auto parts suppliers in China for many years, and was awarded the "60th Anniversary National Capital Military Parade Equipment Support Excellent Supplier" by the Army, Navy and Air Force.
In order to implement the marketing concept of "zero time, zero distance, zero inventory", respond quickly to customer requirements, provide all-round high-quality services, and consolidate the status of the company's first-tier suppliers. We actively promote "Zero-producing zero distance, car base branch factory" The strategy is to establish seven wholly-owned companies and two joint ventures in the main host production bases nationwide, effectively increasing the company's market share.
Sixth, development strategy
In recent years, Far East Transmission has formulated a development strategy of "market internationalization, high-end products, and lean management", always adhere to the main theme of "innovation every day", and insist on using "light assets" to build the core competitiveness of the company; "Lightweight Design" opens the door to low cost and high efficiency; cultivates customers' loyalty to Far East Company with the "three zeros" marketing model close to customers; and shortens the product process route by extending the industrial chain to pave the way for sustainable development of the company; To build a harmonious and happy Far East family to unite the team; use the "innovation every day" corporate philosophy to continuously inject new vitality into the company's sustainable development. Externally increase the intensity of industry integration, implement mergers and acquisitions, restructure and expand the scale, expand market share; focus on internal tapping potential, energy saving, low carbon environmental protection, circular economy, and improve product quality and international standards.
PRODUCT SELECTOR
Are you looking for products?
Copyright © YODON All Rights Reserved.
Copyright © YODON All Rights Reserved.